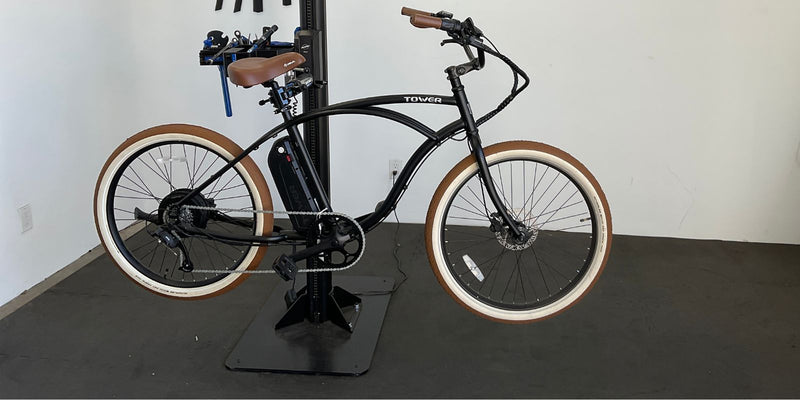 Beach Bum 2 Parts
These are replacement parts for the Tower Beach Bum 2. Note that some parts work across all Tower eBikes.
Extended Category Information
Ensure You Get the Right Parts
We carry a wide selection of electric bicycle parts for all models of Tower electric bikes. Note there are a few different models of Tower electric bikes, so check to ensure you are buying parts for the correct model. Here are direct links to the parts specific to our other Tower eBike models:

As a regular practice, we use only the finest components on Tower electric bikes, so many of these non-electric bicycle parts are available at a fine bike retailer near you. If you don't have one near you, we make it easy to order replacement parts directly from Tower.