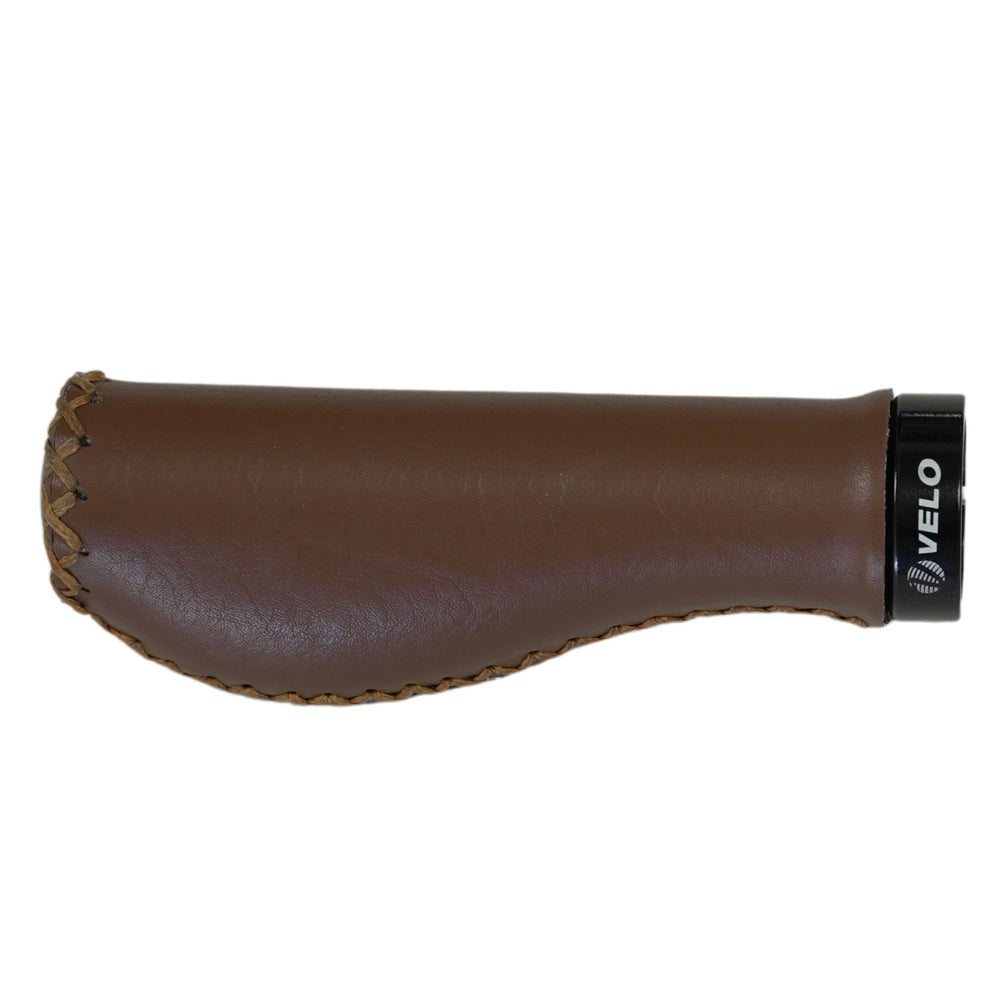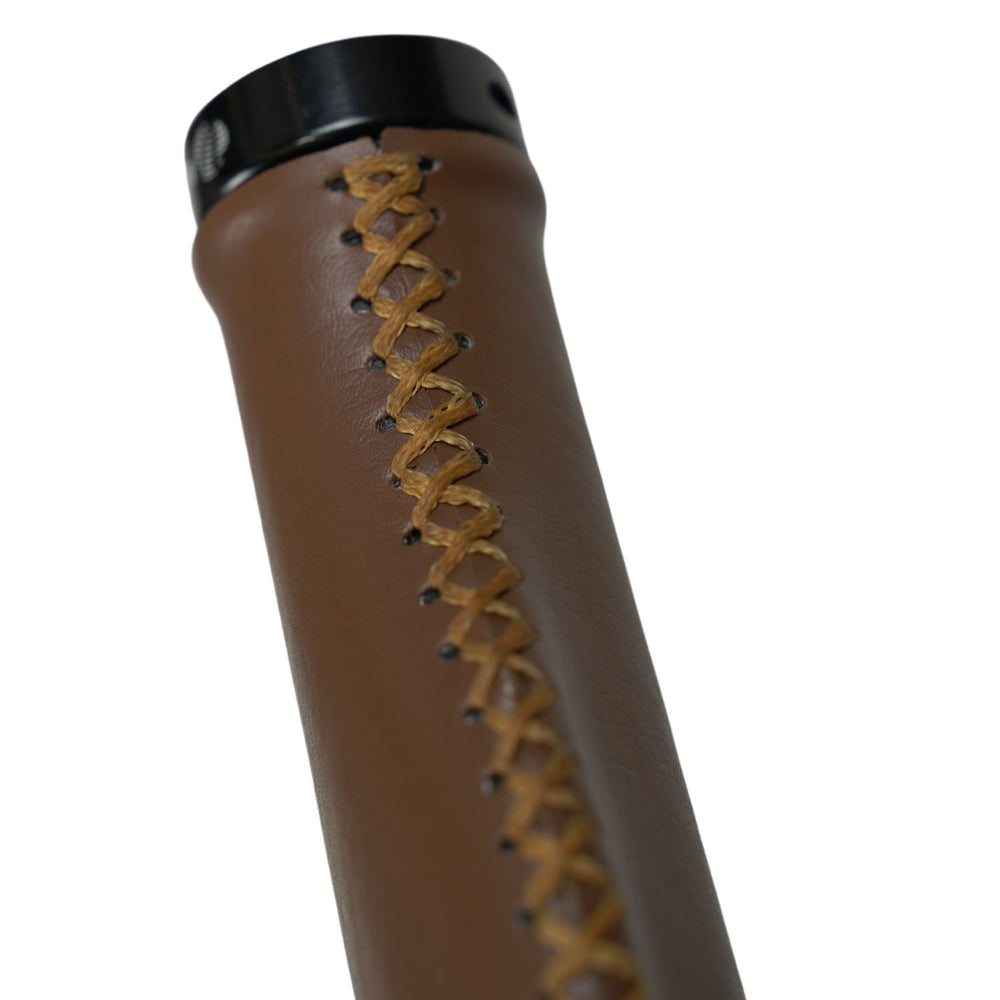 Velo Handlebar Grip (Left)
DESCRIPTION
Constructed with high end, water resistant leather that keeps its shine and feel. These bicycle handlebar grips will fit any bicycle with a handlebar diameter less than 1 inch.
TECHNICAL SPECS
Left handlebar grip - 135mm length.
1 inch diameter opening.
Ring material: Aluminum Alloy
Style: circular sector with stitches
Color: brownish grey
Against defects in workmanship & materials
SUPERIOR CUSTOMER SERVICE
We stand behind our products
On orders over $100
Extended Product Information
Velo Leather Handlebar Grips
When designing our eBikes we made sure to use the most premium bike parts, and our bicycle handlebar grips are no exception. Constructed with water resistant, long lasting leather and accented with beautiful light brown seams, our bicycle handlebar grips are of the highest quality. Their tough leather exterior will keep its texture, and have that fresh out of box look and feel even after countless rides. Say goodbye to uncomfortable circular grips and hello to comfortable hand molded grips.
Commonly overlooked, bicycle handlebar grips are an important consideration for any electric bike owner. Their role in creating a comfortable ride cannot be overstated. Knowing it's where the riders hands will be at all times during their ride, it's important to ensure their fit and comfort. Due to the speed that electric bikes can reach, having a firm handle and control on your bike is a fundamental safety measure.
A great factor of our Velo bicycle handlebar grips is that they match the color scheme on our Beach Bum. Their leather brown exterior compliment both our Velo brown cushioned seat and Schwalbe bike tires to give the beach bum a cohesive overall appearance.
The right handlebar grip is slightly smaller in length (92mm) when compared to the left (135mm) due to the right handlebar grip sharing its side with our ebike throttle. The interior diameter of both grips is exactly 1 inch.
Installation
Installing the Velo bicycle handlebar grips is straightforward, however an Allen wrench is needed to tighten the grips onto the handlebar frame. Keep in mind the diameter of our clasps are 1 inch, so a handlebar frame will need to be less than 1 inch in diameter for our clasps to fit properly.

The left sided Velo handlebar grip becomes fixed into place by an aluminum alloy clasp when tightened, as seen below. This bolt will require a 3mm Allen wrench to tighten.