Beach Cruiser eBike Specialists
Experience the ultimate beach lifestyle - cruising down your own path with the wind in your hair, the sun on your skin, and feeling the freedom of the open road.
100,000 Customers Since 2010
EXPERIENCED
Direct-to-consumer quality, value & service pioneer since 2010
RELIABLE SUPPORT
Accessible replacement parts, prompt phone response
ONLY BEACH CRUISERS
We specialize in the best style of ebike: electric beach cruisers
"Best Cruiser Electric Bikes of 2020 – Value"
- Electric Bike Review
The "Billionaire's e-Bike"
- Electrek
"One of my best Shark Tank investments"
Mark Cuban
CEO, Stephan Aarstol, named to 2022 Social Capital 100
- International Business Times
Tower's 5-Hour Workday named finalist in World Changing Idea Awards
- Fast Company
"Making a mark, leaving a legacy."
Fortune Magazine
Shop Our Electric Bikes
We're a SoCal beach lifestyle company that specializes in the world's finest electric beach cruisers - premium components only, powerful, durable, lightweight, rust resistant, easy to maintain, and stylish eBikes... that actually look like bikes.
An eBike Company You Can Trust
Tower, a direct-to-consumer only brand, has served 100,000+ customers with top-tier customer service and a focus on premium products. Originally focused on SUP and other beach lifestyle products, we've been selling amazing electric beach cruisers since 2018.
OUR COMPANY
Here's Our Track Record of Success:
2010
Founded in 2010, Tower's pioneering direct to consumer ("DTC") only business model enabled them to disrupt the paddle board industry by skipping the middleman and offering the highest quality paddle boards to consumers at half price. Disruption #1 complete, with the winner being consumers!
2011
Tower invented the 6" thick inflatable paddle board and unveiled it on ABC's Shark Tank (filmed July 2011, aired March 2012) attracting an investment from billionaire Mark Cuban. In the following 5 years, inflatable paddle boards ("iSUPs") would go from less than 1% of the SUP market to over 70% (Over 90% today). As a result, the number of people who can enjoy paddle boarding explodes. Disruption #2 complete.
2013
Mark Cuban raves about Tower being one of his best Shark Tank investments ever, and People Magazine features founder Stephan Aarstol as one of Shark Tank's Big Winners. Tower's 2-year growth rate of 1062% would shortly earn them the title of the #1 Fastest Growing Private Company in San Diego.
2015
Tower iSUPs are named one of the 10 most impressive products in the U.S. by Inc. Magazine, while also being ranked #239 on the Inc. 500 list of America's Fastest Growing Companies. Tower also invented the 5-hour workday this year, and cemented themselves as a pioneer in the Shorter Workday Movement.
2018
Now established as one of the world's top paddle board brands, Tower expands into their 2nd major product category, electric beach cruisers, passing incredible value to consumers as it's layered onto Tower's existing, mature eCommerce infrastructure.
2019
Tower's first eBike model ever, the Tower Beach Bum, wins the award from Electric Bike Review for "Best Electric Cruiser Bike of 2020" in the "value" category.
2020
Tower's 5-Hour Workday was named a finalist in Fast Company's World Changing Idea Awards. The revolutionary workplace innovation was covered by hundreds of media outlets worldwide including: the New York Times, the Wall Street Journal, CNN, Fox News, CNBC, and many more.
2022
The International Business Times named Tower Founder Stephan Aarstol to the Social Capital Top 100, a list of brand leaders and industry giants worldwide whose real product is helping improve the state of humanity.
Electric Bike Resources
Compiled by Tower's Experts
Want to learn more about electric bikes? Explore these resources our expert team has put together:
Tower E-Bike's 100-Point Scale
MOST POPULAR READS
Featured
The Aventon Aventure is Aventon Bikes electric fat-tire mountain bike model. The Aventure comes equipped with Kenda fat tires and front suspension making it a comfortable, universal ride for most. The Aventure scored a 53 on our 
Tower ebike score
 giving it a mediocre ebike ranking. To learn more about the Aventon Aventure read our full review. 
Rad Power Bikes
Join our eBike experts as they dive into the Rad Power Bikes RadRunner electric bike. Through a detailed scoring system, the tower ebike score, our mechanics review every aspect of the RadRunner. Watch our commentary videos and content diving deeper.
Lectric Bikes
Today, we review the Lectric XP folding e-bike by Lectric, a new brand specializing in fat tire folding e-bikes. The XP is their debut model, available in standard and step-through versions. With a score of 43 out of 100 on our scale, it falls into the mediocre category on our Tower e-Bikes Scale.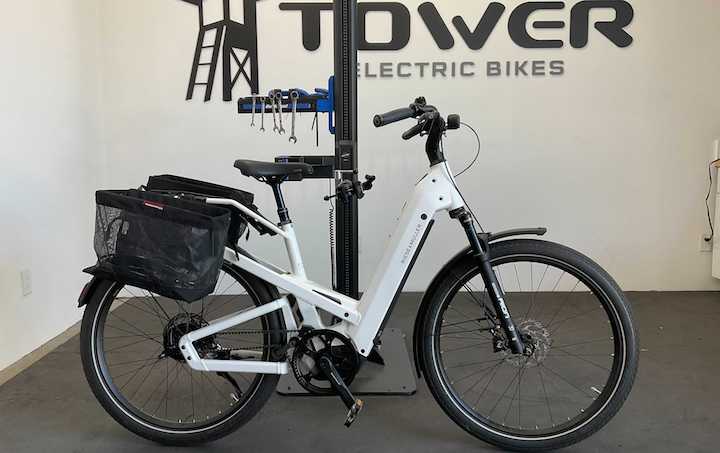 Riese and Muller eBike Homage Review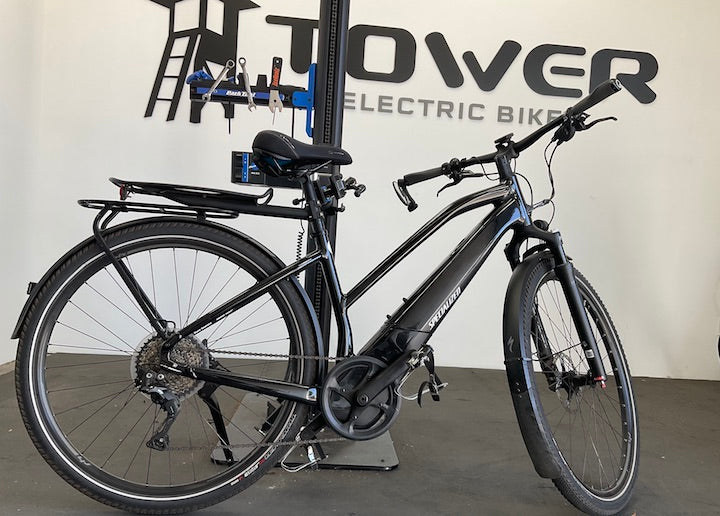 Specialized Turbo Vado 5.0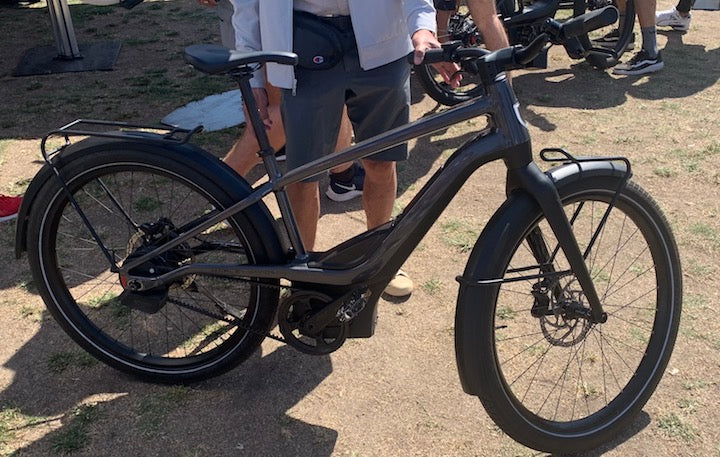 Serial 1 Rush Electric Bike Review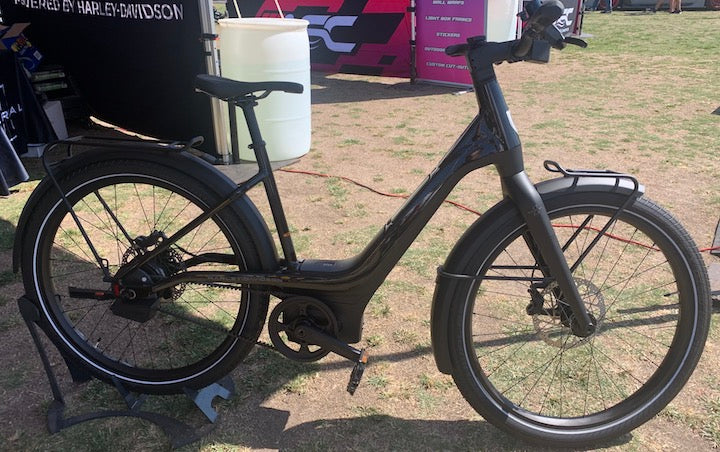 Serial 1 Rush Step Thru Review