Serial 1 Rush Step Thru Review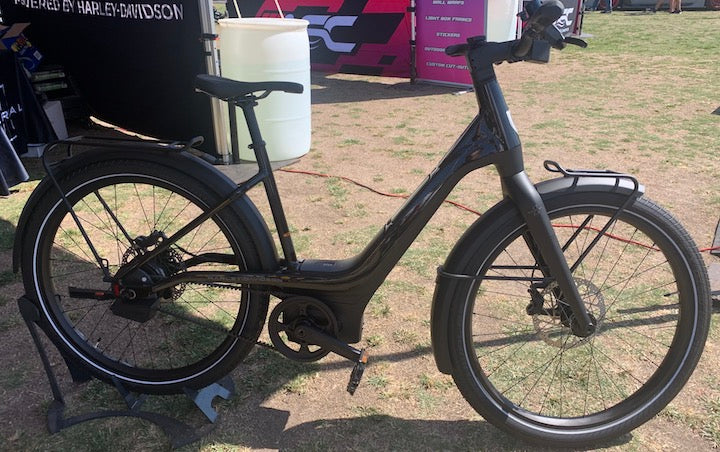 Serial 1 is an electric bike company powered by Harley Davidson. They manufacture an array of electric bikes that are assembled in Milwaukee, Wisconsin. The Rush step through is the company's commuter styled electric bike. With a high torque motor and a torque sensored belt drive chain the Rush step through scored a 77 on our Tower ebike score. 
DISCLAIMER - Serial 1 and Rush are trademarks of Serial 1 Cycle Company, and use of that trademark in this review does not indicate that the reviewer is claiming any interest in the mark, or any affiliation with or sponsorship or endorsement by Serial 1 Cycle Company.
Serial 1 Rush Step Thru Review