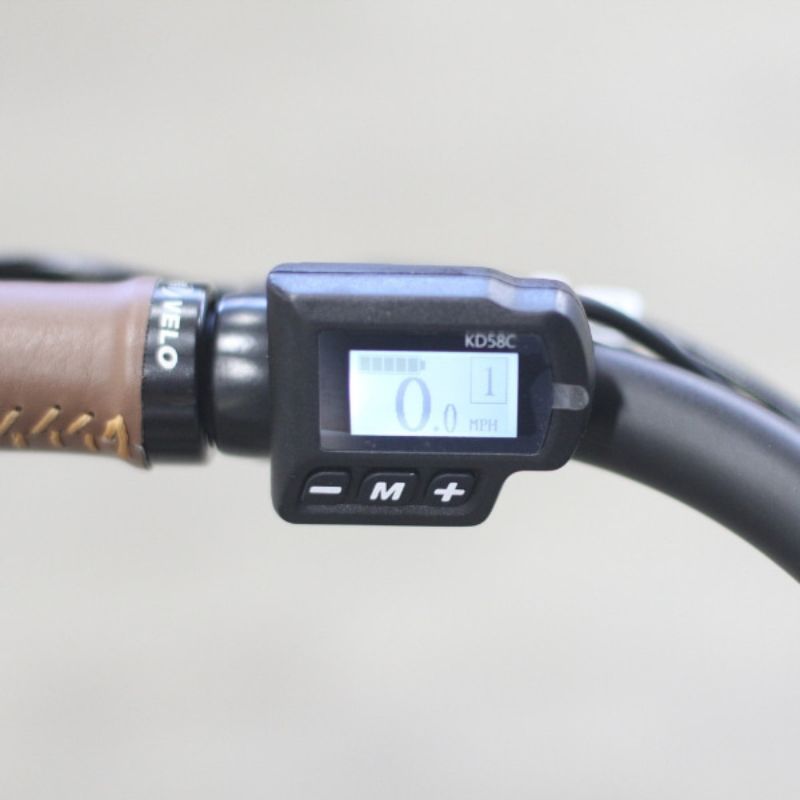 Electric Bike LCD Display (V1)
DESCRIPTION
Check any information you need with a glance with the Tower LCD Display.
Key Features:
Clear display layout, featuring critical metrics
Trip data storage, including trip time, trip distance and total distance
Adjustable backlight
Integration with eBike systems and accessories
General and advanced settings menus to completely customize your eBike

Compatible with the original Tower Beach Bum.
Against defects in workmanship & materials
SUPERIOR CUSTOMER SERVICE
We stand behind our products
On orders over $100
Extended Product Information
Electric Bike LCD Display Screen
Clear Display Layout. The main interface has all of the critical information clearly displayed. The focal point of the display is the bike speed. Battery level, power level and pedal assistance level are all clearly displayed surrounding the speed. While riding, it is not recommended to leave the main interface, but when stopped the following informational interfaces are available: trip distance, trip time, average speed, and max speed.
Adjustable Backlight. The backlight on this display can be adjusted for low-light riding conditions.
Intuitive Bike Controls. The LCD system was designed in tandem with the Tower eBike controller (V1) to provide a seamless connection between the bike and the rider. For example, if you are pushing your bike up a steep hill, you can hold the [-] button for two seconds, and the bike will move forward at a uniform walking speed (push-assist mode). The bike headlight is also integrated, and can be toggled on/off by holding the [+] button.
Quick Access to General Settings. The general settings interface can easily be accessed to adjust the following:
Trip distance reset
Display units (mi/km)
Speed limit
Power bar voltage thresholds
Password Protected Advanced Settings. The advanced personalized settings are protected by a customized password. That is because they are pre-set to Tower's recommended settings, and can significantly affect the performance of the bike if they are changed. The advanced settings include:
Pedal assistance power ratio
Slow start up delay
Backlight brightness