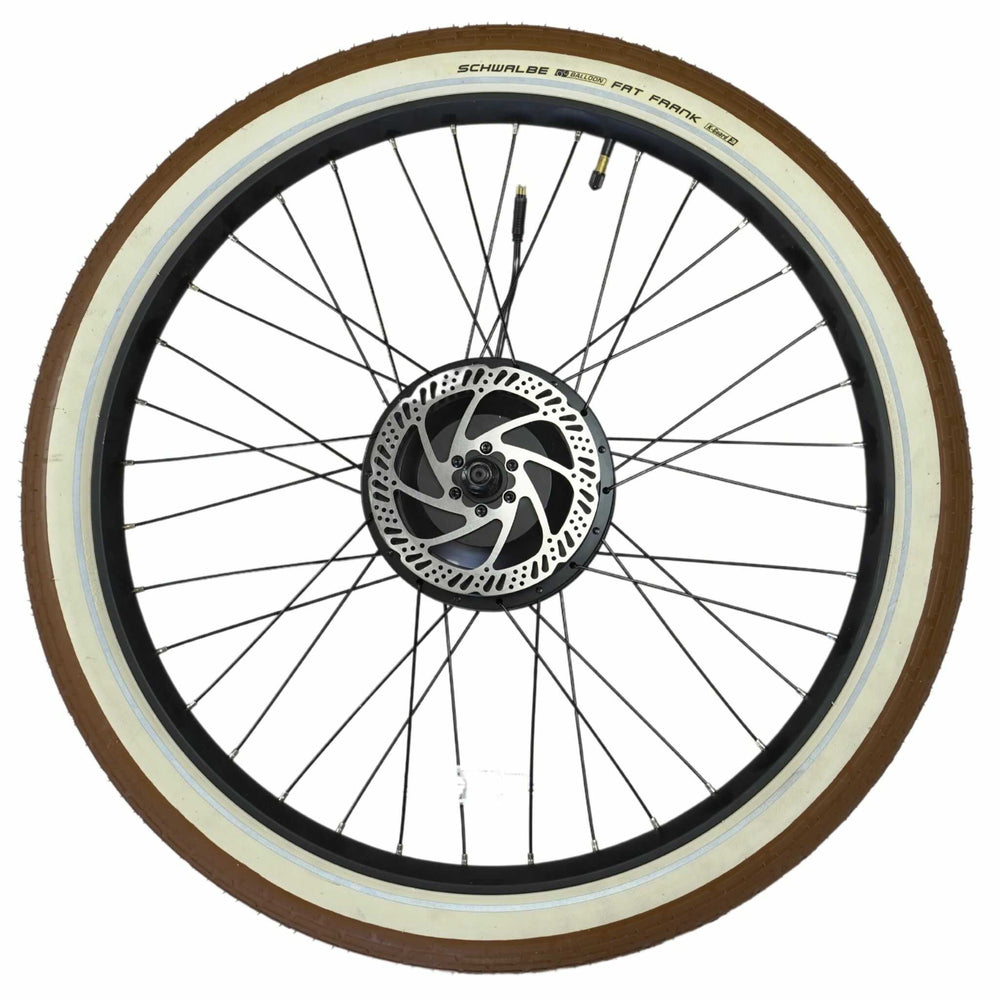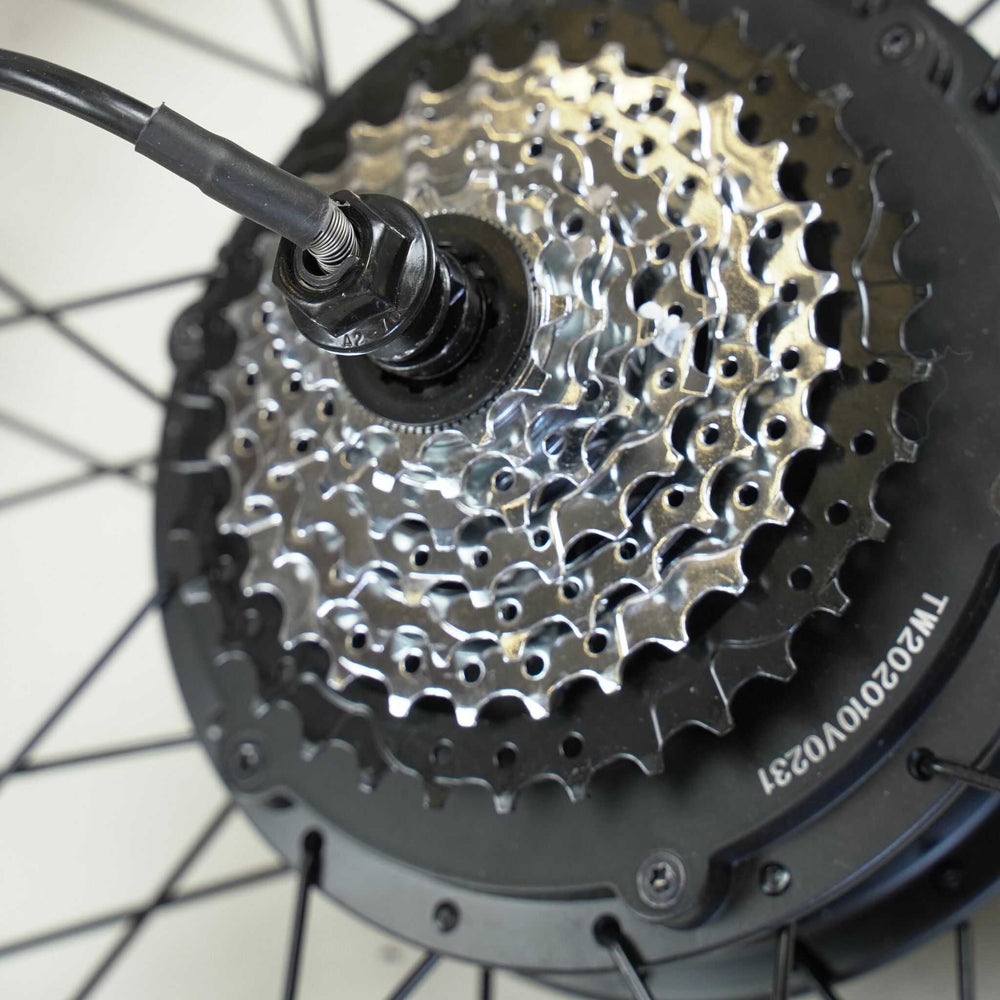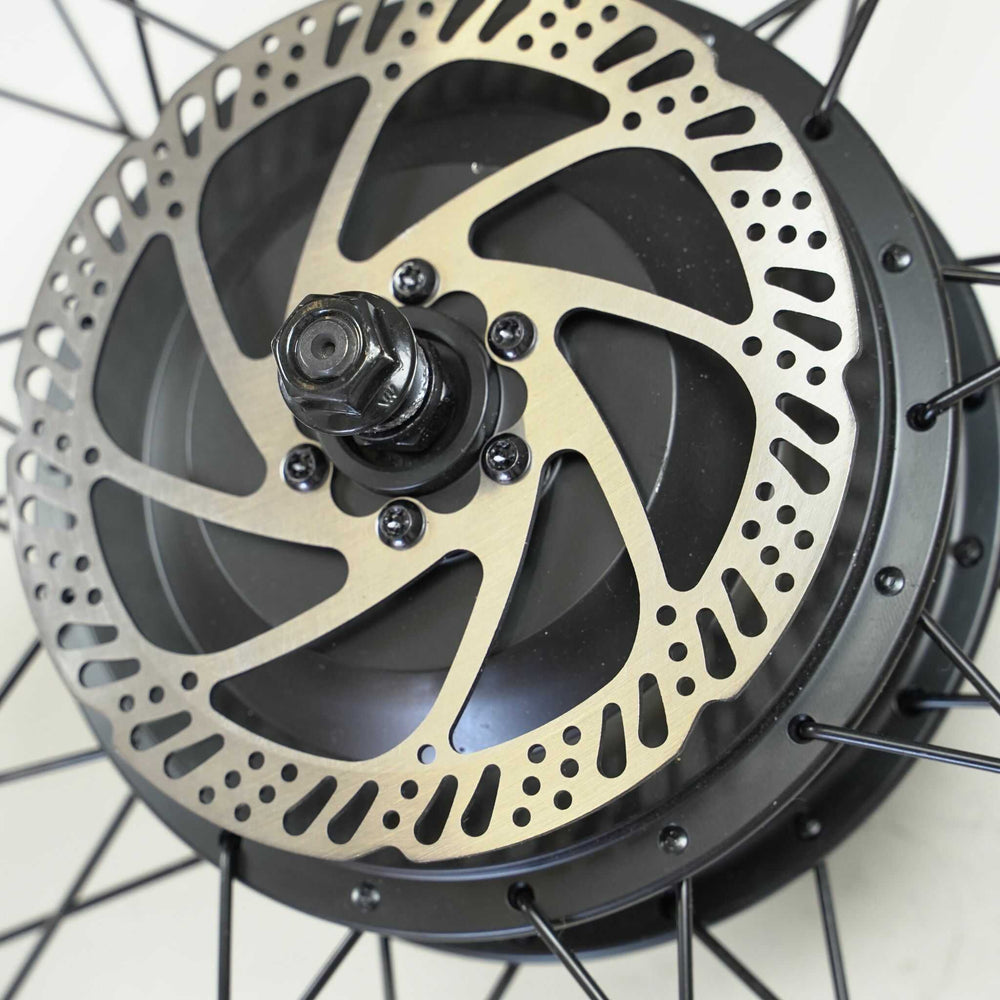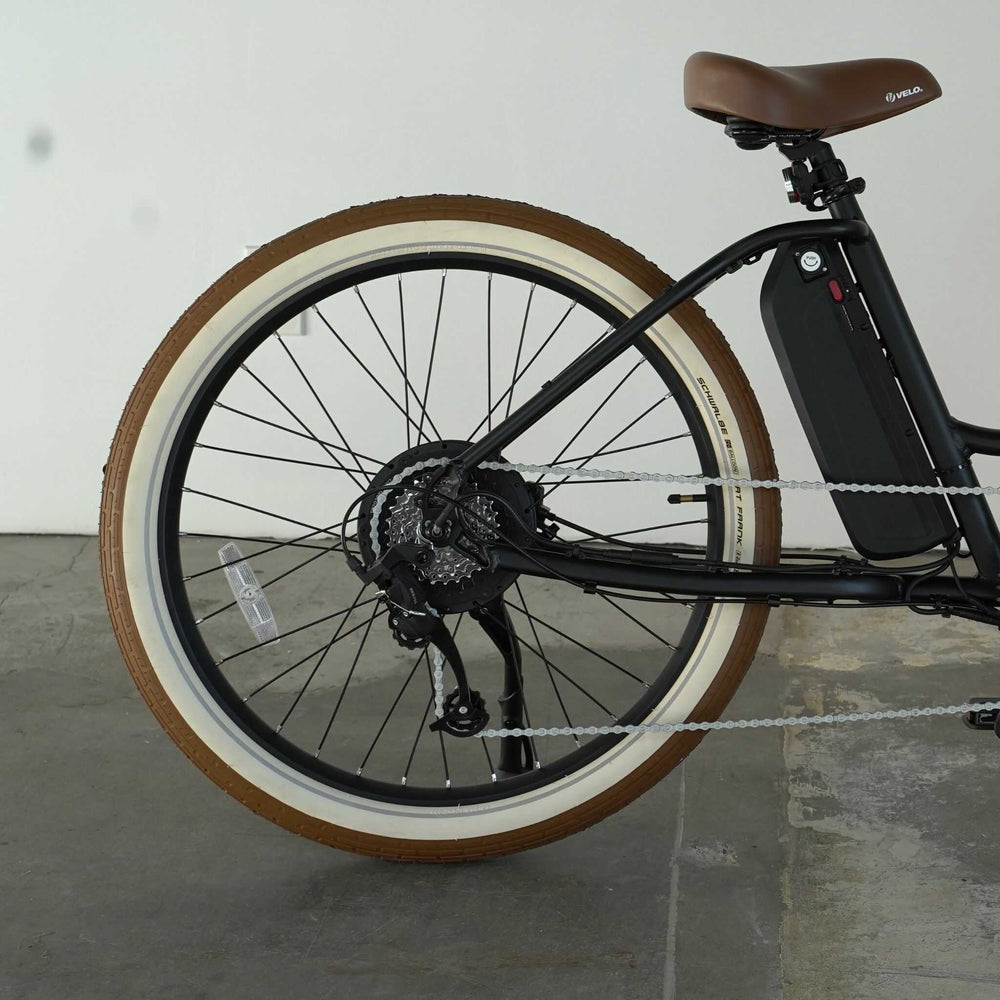 Hub Motor with Rear Wheel Assembly (V2)
DESCRIPTION
The hub motor with complete rear wheel and tire assembly is an essential replacement part for the Tower Beach Bum V2 and Beach Babe electric bikes. This set includes a fully assembled rear wheel and and Tower's powerful 500W 48V hub motor with tire and tube, making it easy to replace your existing unit.
It is important to note that this set is not a conversion kit and is only compatible with Tower Electric Bikes.
WHAT'S INCLUDED
Wheel With Hub Motor
7 Speed 11-34 Cassette
Schwalbe Fat Frank Balloon tires with tube
Laced with 12g rustproof spokes
Double Walled Outer Rim
6 Bolt 160mm Disc Brake Rotor
TECHNICAL SPECS
500W 48V rear hub motor specially tuned for high torque
7 Speed 11-34 Cassette
12G & 13G Stainless steel spokes and brass spoke nipples
26" x 2.35" Schwalbe Fat Frank tires
26" Kenda tubes
Against defects in workmanship & materials
SUPERIOR CUSTOMER SERVICE
We stand behind our products
On orders over $100
Extended Product Information
Why Does Tower Use a Hub Motor for it's eBikes?
Hub driven motors are one of the 2 main motor styles when it comes to electric bicycle motors. With a hub driven motor, the power is delivered directly to the wheel, turning the wheel itself to make you go (versus a mid-drive, which delivers power directly to the chain and gears). If you are replacing your hub motor, check out our electric bike rear wheel removal video below for information on how to properly remove your existing hub motor and wheel.
Hub driven ebike motors are the most popular motor type on the market, due to their lower cost, ease of service, and simple but effective design. These hub driven motors are mostly mounted onto the rear wheels of ebikes, but can also be mounted in the front, and sometimes even both front and back for more power!
How Does an Electric Bike Hub Motor Work?
On most hub driven ebike motors, there is a set of planetary gears inside. When powered on, these planetary gears turn the motor, propelling the rear ebike wheel and then in turn the whole ebike forward! However, because of all the extra torque coming from the hub motor, you have to be sure that the spokes used in the wheel can withstand it. Normal bicycle spokes tend to come out of true much more frequently on hub driven wheels. Our Tower Hub Motor for our Beach Bum V2 and Beach Babe use thick 12 gauge stainless steel spokes, designed to withstand the extra torque delivered by our Tower Electric Bikes (and they deliver quite a bit extra torque!). The spokes are also special rust resistant spokes, so if you live near the ocean, they are perfect for you!
Tower's hub motor also features a standard cassette freehub body, so you can slot lots of different gearing configurations on the ebike! This ebike motor set up comes with an 11-34 tooth cassette pre-installed on the wheel, so it is ready to slot onto your Tower Electric Bike and get you rolling!
Laced into a double walled rim, this wheel is durable and strong enough to withstand the intense torque the ebike hub motor delivers. The wheels are then capped off with fantastic Schwalbe Fat Frank balloon tires. This 26" x 2.35" tire features a great off-white wall aesthetic with light brown tread. These ebike tires also feature a great tread designed especially for comfort and cruising! The Schwalbe Fat Frank tires are also nice and thick to help mitigate flats and give some puncture resistance.
Electric Bike Rear Wheel Removal Video
Electric Bike Back Tire Replacement Video