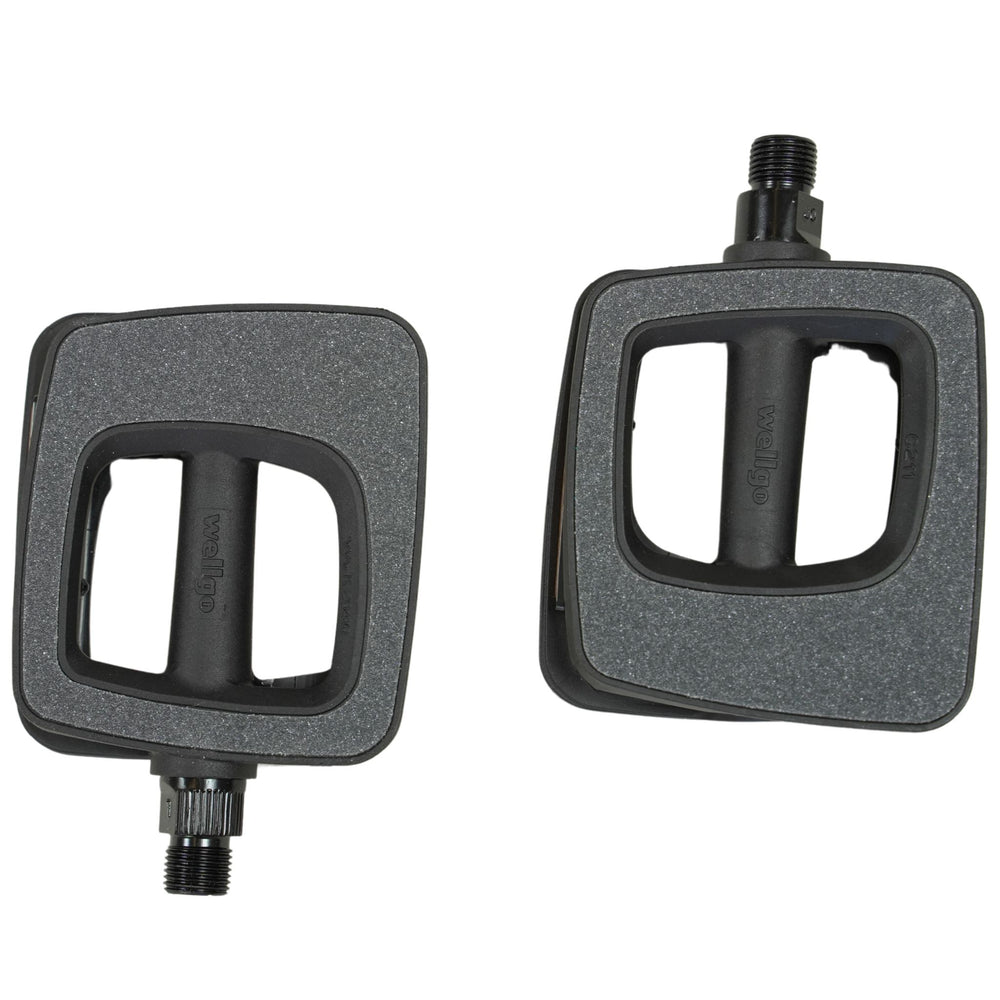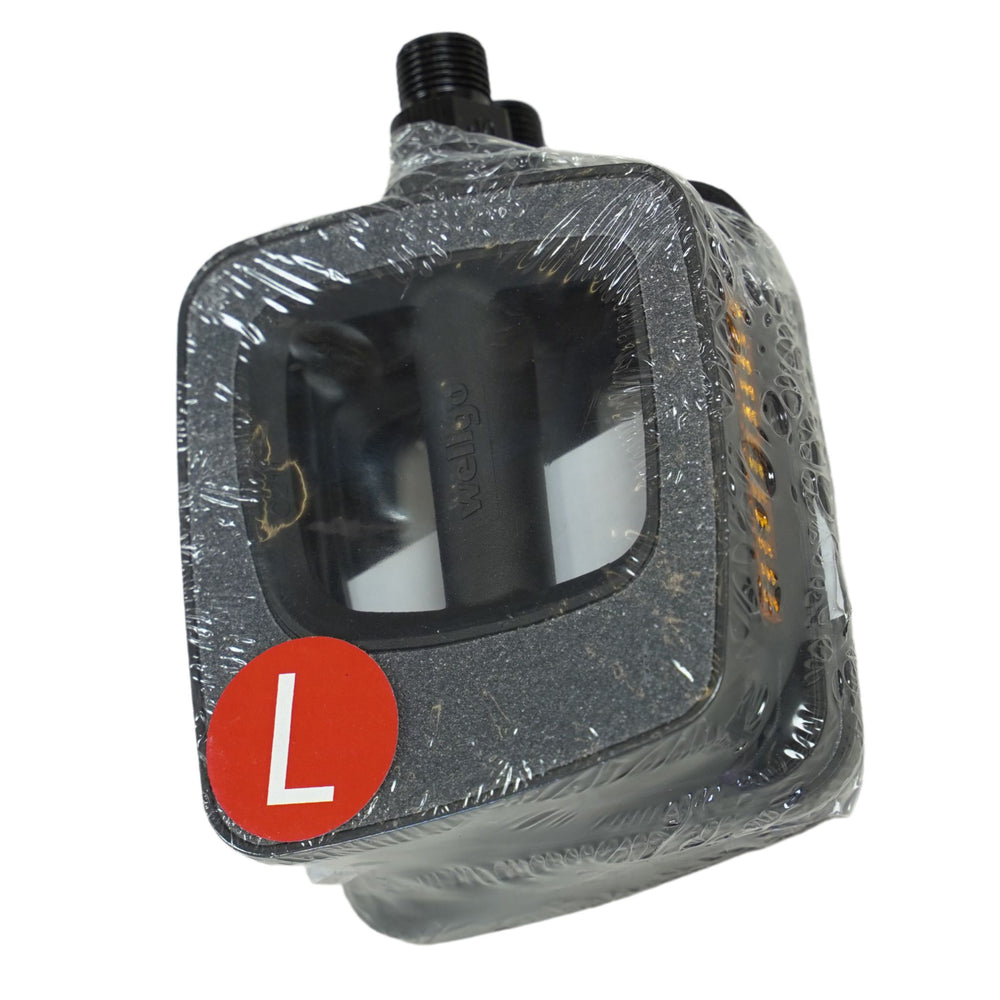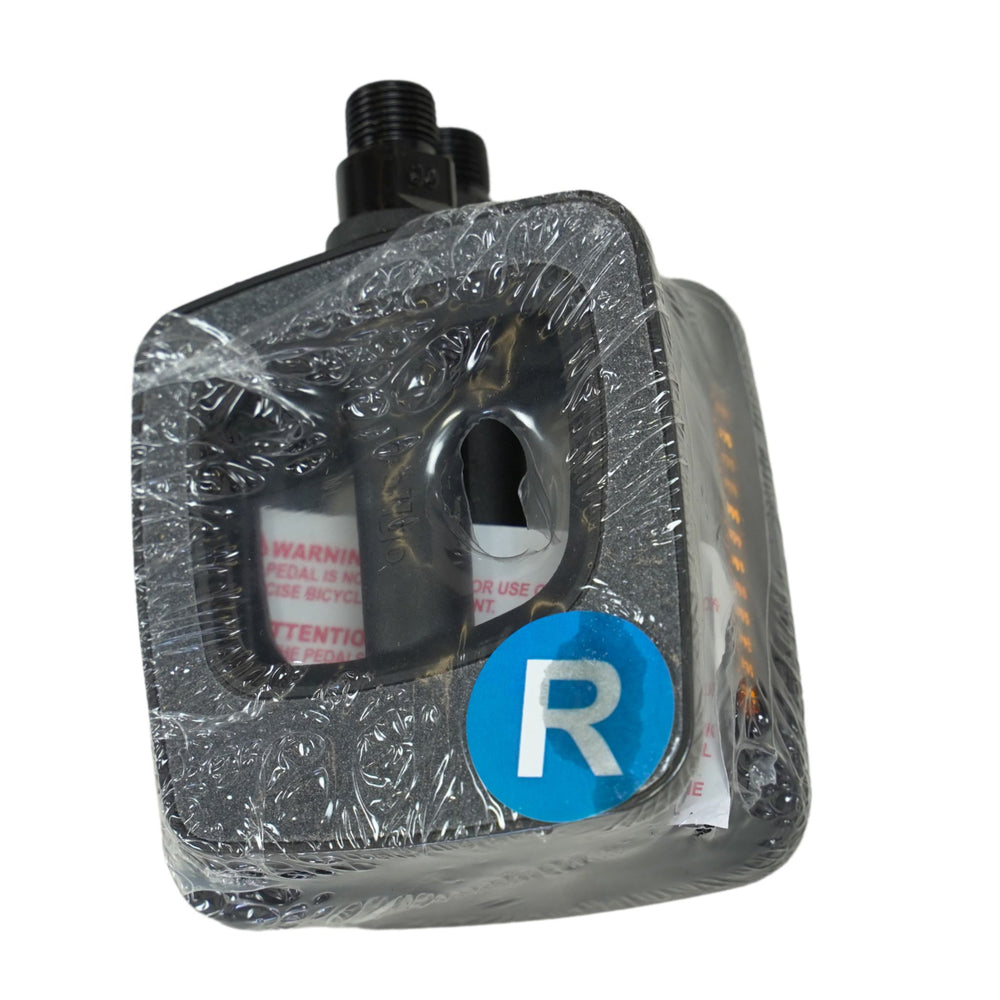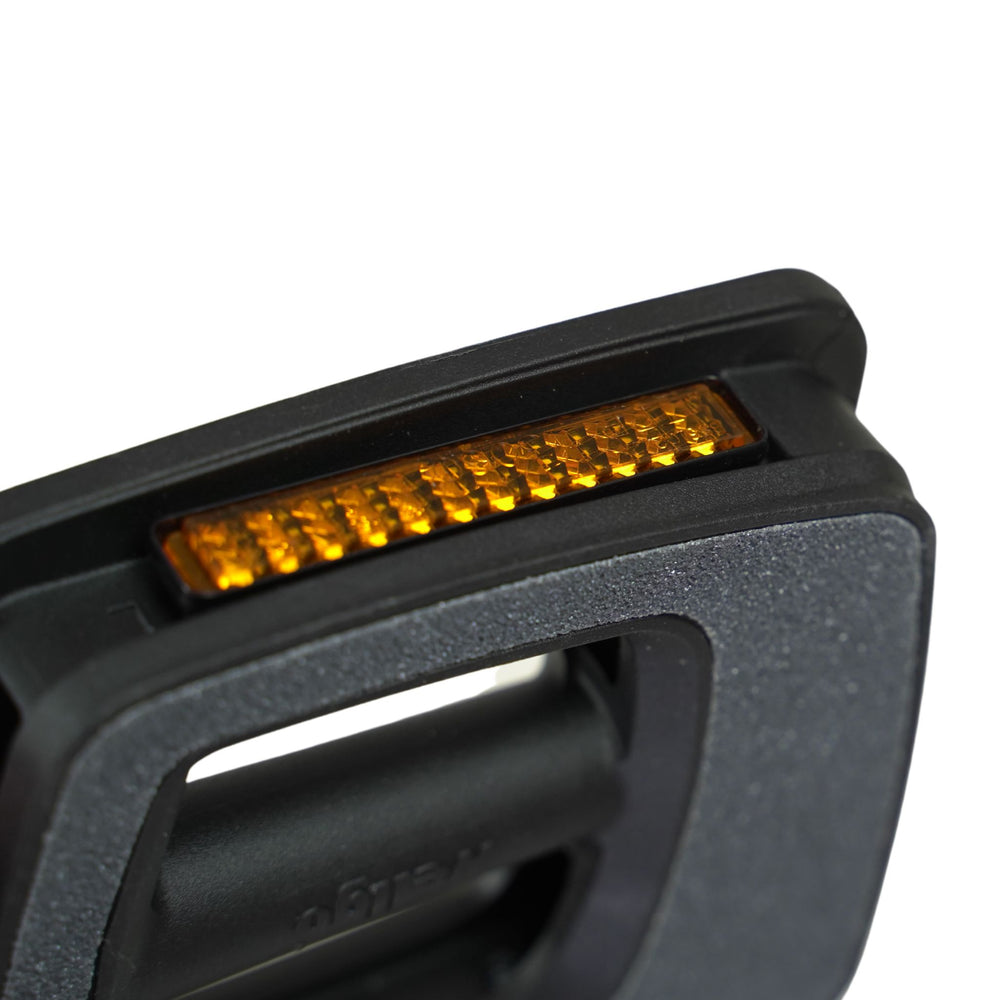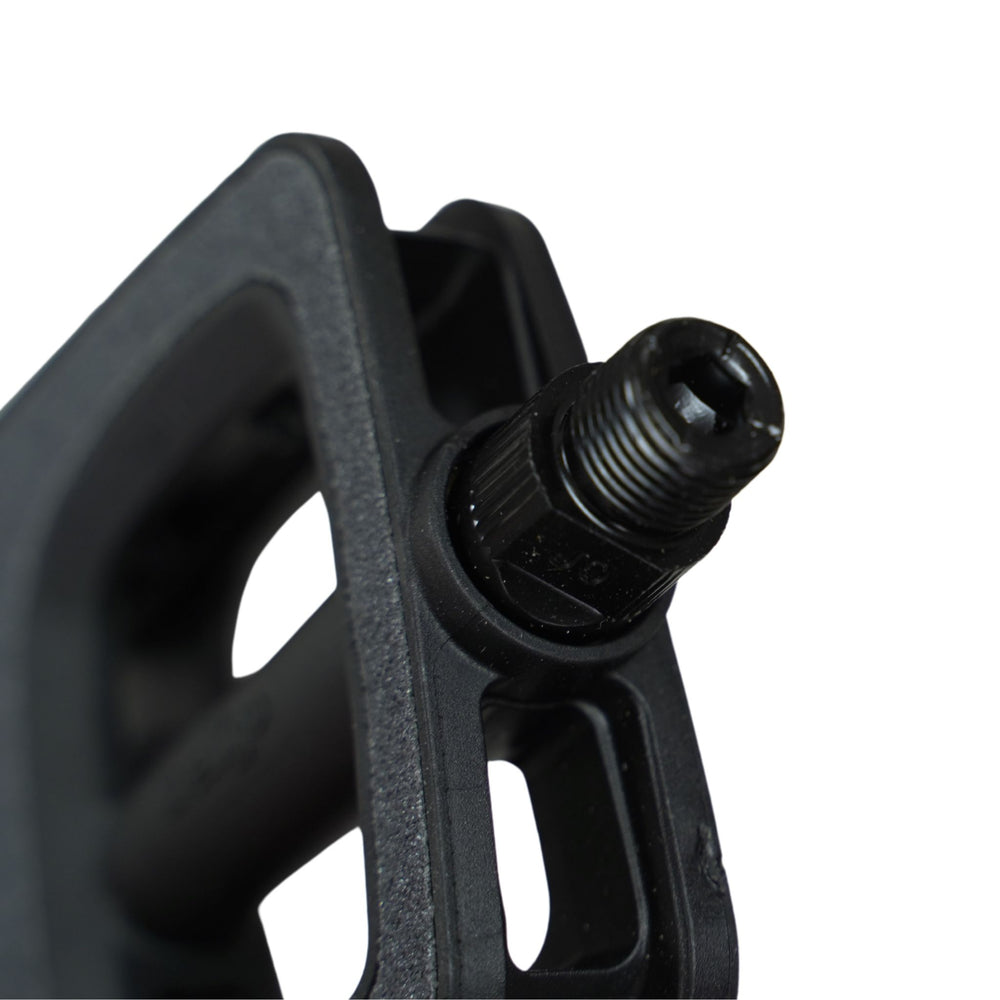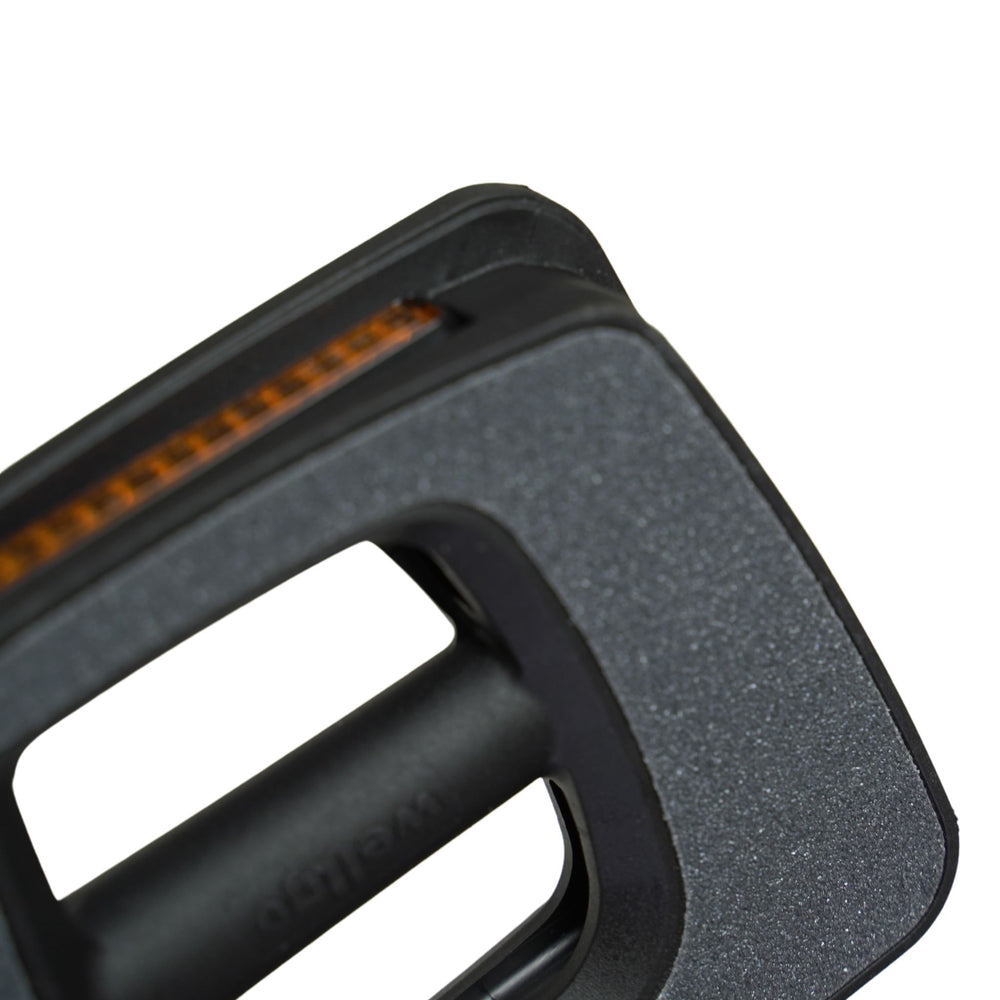 Wellgo Barefoot Bicycle Pedals
DESCRIPTION
Embrace the freedom of barefoot riding with our Tower Barefoot Pedals. Standard on all Tower electric bikes and beach cruisers, these pedals offer barefoot grip, durability, high-efficiency reflectors, aerodynamic design, and easy installation. Compatible with all standard bikes.
Against defects in workmanship & materials
SUPERIOR CUSTOMER SERVICE
We stand behind our products
On orders over $100
Extended Product Information
About Wellgo Barefoot Pedals
No Shoes, No Problem. All tower products are designed with a beach lifestyle mentality. These bike pedals are no exception. Typically, bike and ebike pedals will have plastic or metal mounds to aid with grip. The pedals on Tower Electric Bikes are deliberately chosen to be smooth on both the top and bottom to make barefoot riding not only possible, but comfortable. Don't worry shoobies... these petals also work well with shoes.

Durable Constriction. Every aspect of these pedals was designed with durability in mind. The platform frame is constructed using a high density molded plastic. The top and bottom of the pedals are covered in a special grit of sandpaper, designed to add traction without scratching your feet. The boron steel spindle and polymer bearings are built to last, and provide a seamless pedaling experience. Even though durability was a priority in the pedal design, each pedal weighs less than 12 ounces, making them a perfect match for the lightweight Tower bikes.

High Efficiency Reflectors. Built in amber reflectors add an element of safety to your Friday night bonfire commute. Both the front and rear of the pedals have reflectors. Please note that front (clear) and rear (red) reflectors are also required to safely and legally ride any bicycle.
Aerodynamic Design. These pedals were designed to get you to the beach, quickly! They feature a predominantly hollow design, with much less surface area than a standard cruiser pedal. This eliminates weight and allows air to flow through the pedal.
Bike Pedal Installation Video
Installation Tips:
Heavily grease the threads on the pedals before instillation. This will help prevent damage to the threads in the crank arm. On a similar note, don't use a wrench until the pedal is snug on the crank. When threads on the pedal or crank arm are damaged, the bike is unsafe to ride. Threads can often be repaired using a tap set, but this will need to be done by a professional mechanic.
When installing bike pedals, it is important to remember that the left and right pedals are threaded in opposite directions. As a result, the left brake pedal is fastened in a counter-clockwise direction (opposite of the right pedal). These pedals are clearly marked with stickers, and have "R" or "L" engraved into the metal spindle to designate the side.
Once the pedal has been securely tightened by hand, use a 15mm pedal wrench to tighten it even further. Pedal wrenches are designed specifically for this purpose. They are very thin, non-adjustable, and manufactured with extremely high tolerances.
These pedals have an 8mm hex fitting in the back of the pedal thread. Although the pedal wrench is highly recommended for instillation, an 8mm hex wrench can also be used to securely tighten the pedal.
The recommended thread torque for these pedals is 360 inch-pounds.