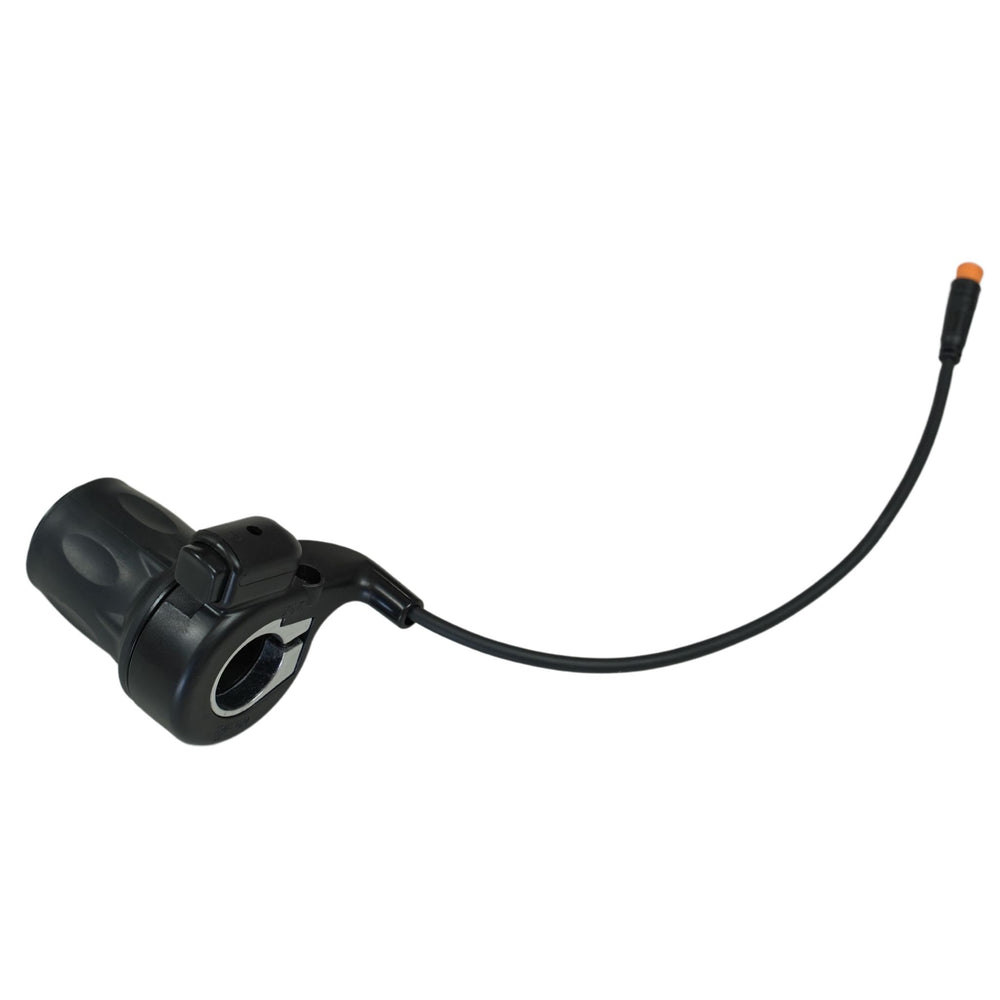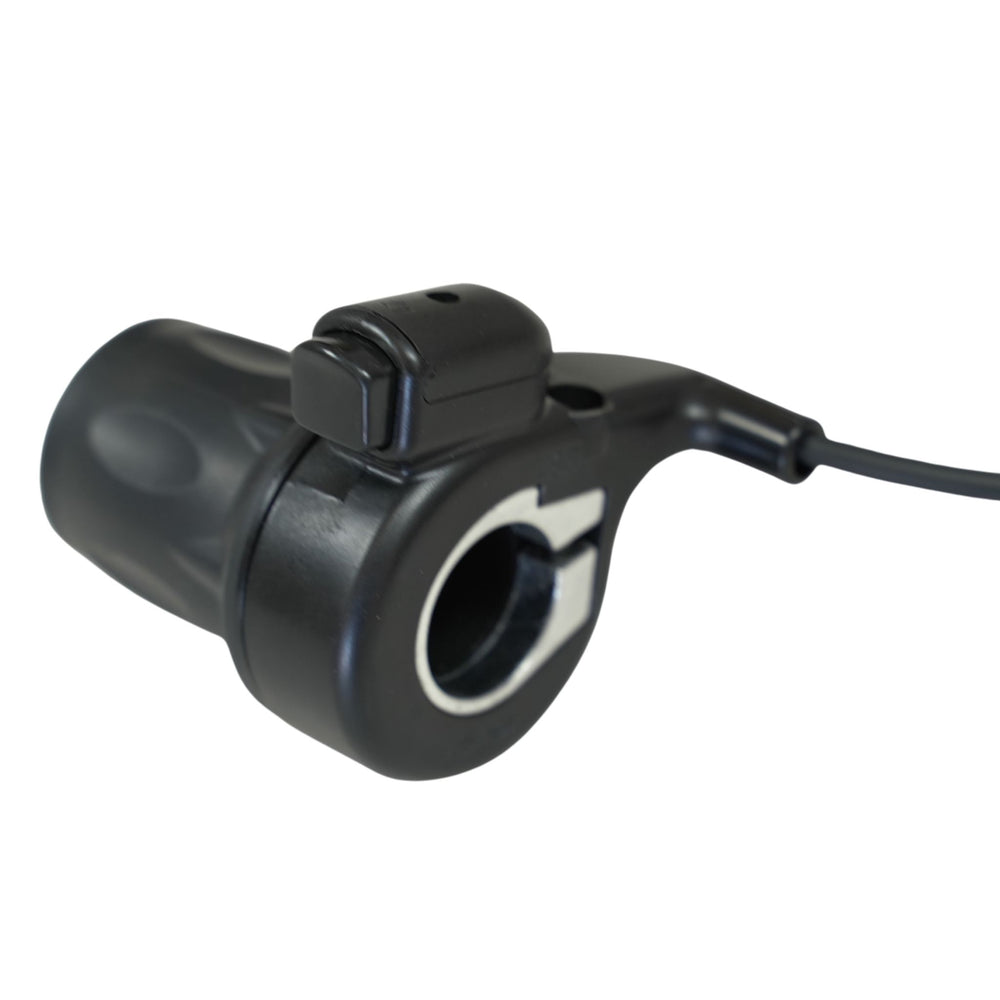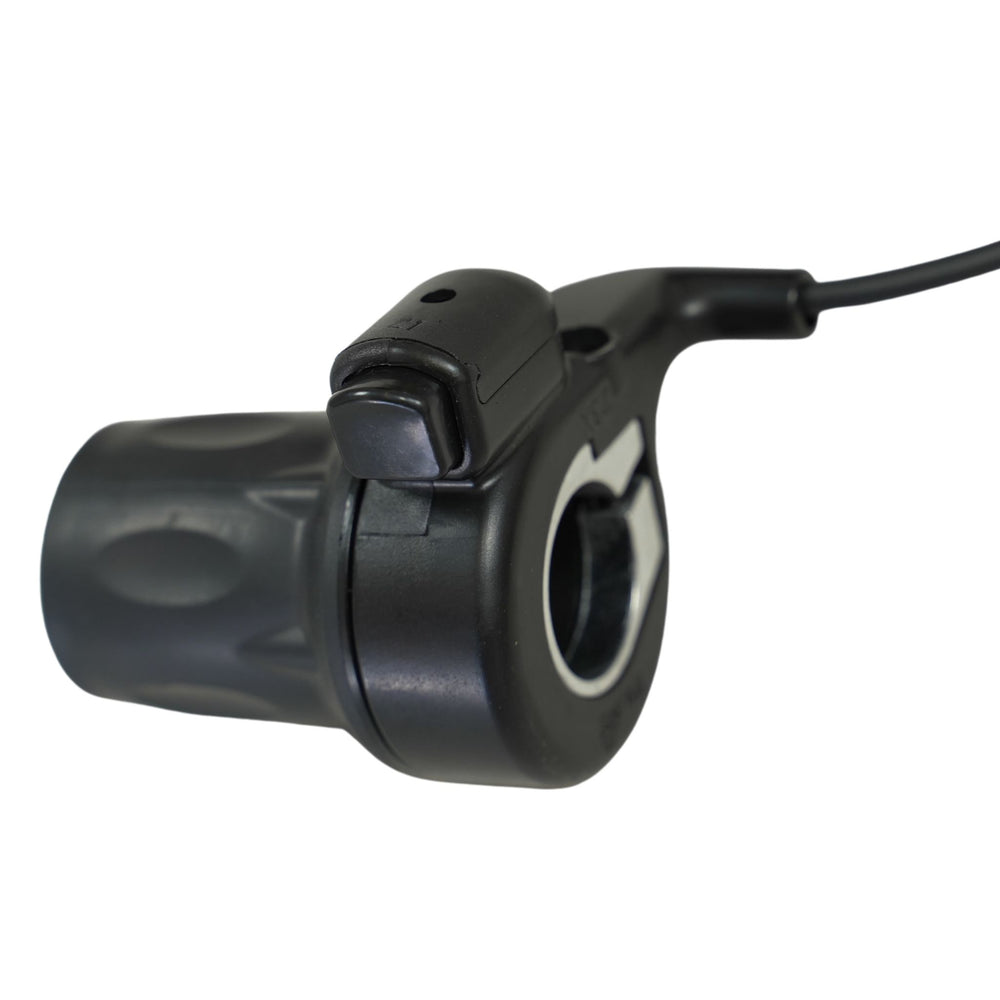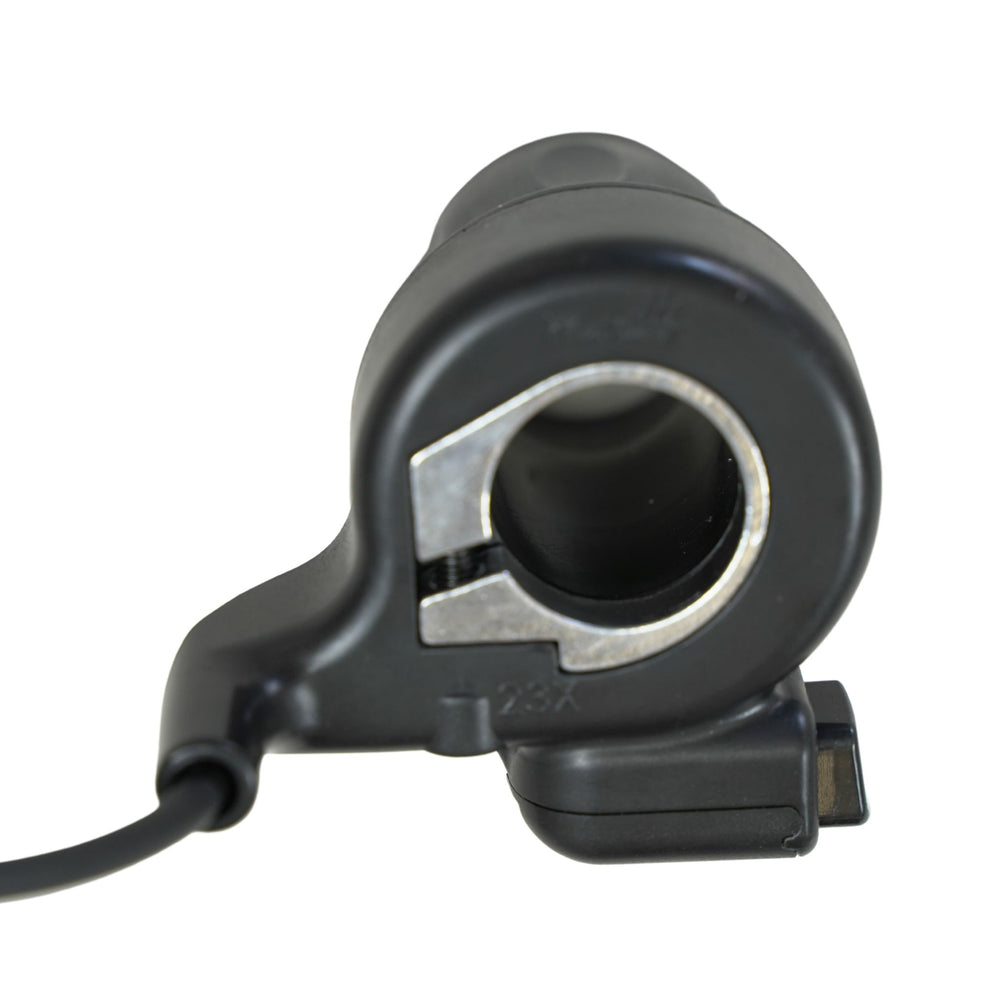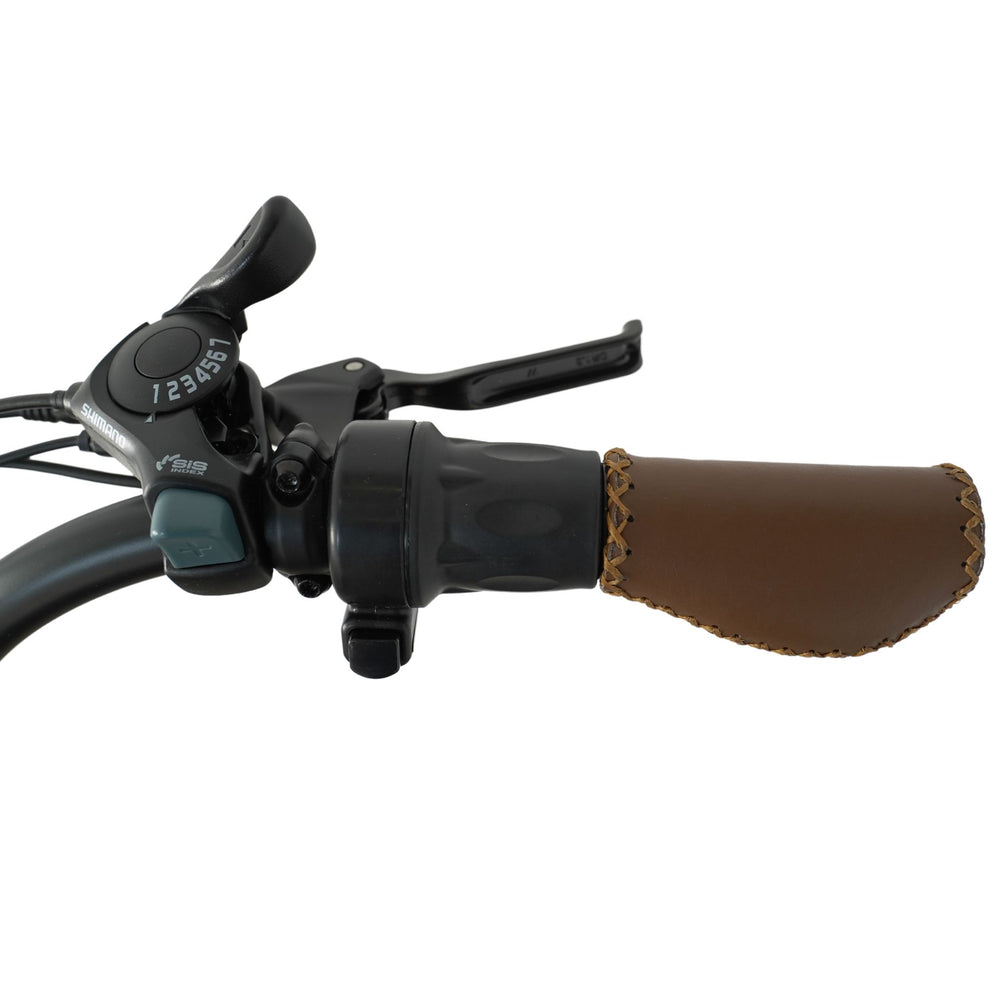 eBike Throttle
DESCRIPTION
This electric bike twist throttle is reliable and user-friendly. These twist throttles are far superior to thumb throttles, which strain your thumb. This is compatible with all Tower electric bikes. Its intuitive design ensures a responsive and comfortable experience for riders. The throttle features a 22.2 mm interior diameter, is made of aluminum alloy, and comes equipped with a waterproof 3 pin connector, ensuring it is suitable for outdoor use in various weather conditions. The somewhat unique on/off toggle switch allows for effortless operation and easy control of the bike's speed. You can toggle it off when you don't want to use the throttle at all.
WHAT'S INCLUDED
22.2 mm interior diameter twist throttle
Connecting wire that terminates with a 3 pin connector
TECHNICAL SPECS
22.2 mm interior diameter
Half twist throttle
On/Off toggle button
Waterproof 3 pin connector
Aluminum alloy construction with plastic exterior
Against defects in workmanship & materials
SUPERIOR CUSTOMER SERVICE
We stand behind our products
On orders over $100
Extended Product Information
Half Throttle Functionality
A crucial part of any electric bike, an electric bike throttle needs to be able to handle a bike's motor output while simultaneously feeling intuitive and responsive. Our throttle exceeds expectations for both, guaranteeing a true and clean ride. Made out of rotating TPU material, our electric bike throttle has a comfortable feel and operates just like a standard motorcycle throttle. Not too jolty, or delayed in responsiveness, this electric bike throttle is perfect for any rider.
While the pedal assist mode is generally the preferred method of choice when using an electric bike, having a throttle for pedal free assistance is quite a luxury. Whether you're simply too tired to pedal any further, or need to gain some extra speed to make it through a stop light or busy crowd, a simple boost on the throttle can help you get out of situations and get going at a top speed.
To turn on the throttle simply push in the black button located at the bottom of the throttle. What's makes this the best electric bike throttle is its ability to turn on and off. Many riders who like to cruise with pedal assist can turn the throttle off and not have to worry about accidentally pushing the throttle while biking. The throttle when off is still able to be cranked down, but will not exert any power. The throttle and pedal assist are both able to be on at the same time, allowing riders to effortlessly switch between pedal assisted power and throttle power.
The diameter of the throttle is 22.2cm meaning it will fit any electric bike handlebar with a smaller diameter. There is no clasp to tighten the throttle. Our throttle is tucked in place by our right bicycle handlebar grip.
Electric Bike Throttle Installation & Video Tutorial
Installing our throttle is super easy and intuitive. You will need to have a 3mm Allen wrench to take off your current handlebar grip. Once taken off, slip the new throttle onto the handlebars and plug in the new electric wiring. These ebike throttle installation steps can be seen below. Whether your throttle has become damaged, or no longer works, replacing your electric bike throttle with a new one is an easy process.