Tower Beach Bum V1 Review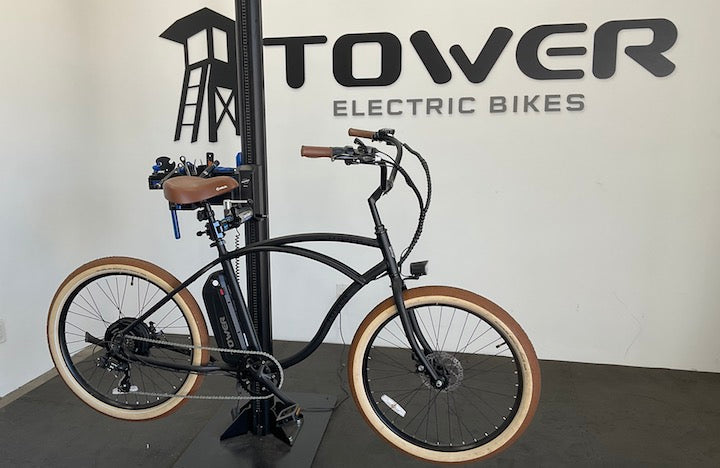 The Tower Beach Bum spurred the creation of our Tower eBike Score, revealing areas for improvement. Our initial model scored 59, prompting us to identify over 20 areas for enhancement. With a deliberate 20% increase in production costs, our V2 lineup, including Beach Bum 2 and Beach Babe, achieved impressive scores of 79 and 83. This process also shed light on other brands' quality differentials.
Original Beach Bum Tower Score
Reviews You Can Trust
Here's a review from Electric Bike Review, which crowned the Tower Beach Bum as the Best Electric Cruiser Bike of 2020 in the Value category.