Tower Beach Bum V2 Review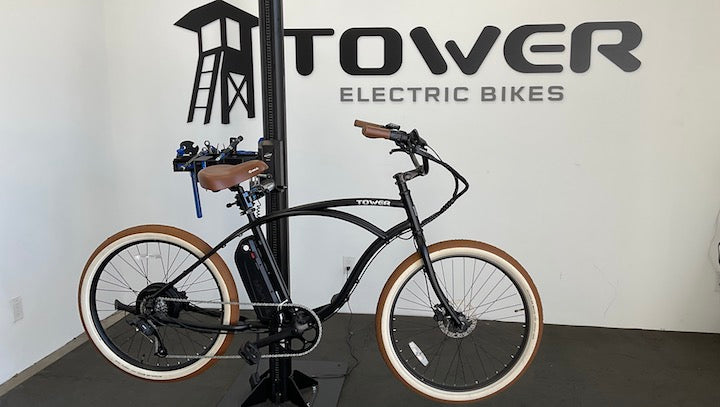 The Beach Bum V2 is the second version of the popular Beach Bum electric bike by Tower. Upgrades Tower added to the the Version 2 Beach Bum include: hydraulic brakes, a cassette sprocket, a threadless headset, and a highly rust resistant frame and chain. These upgrades have given the Tower Beach Bum v2 a tower ebike score of 79.
Tower Beach Bum V2 Review
Tower Beach Bum V2 Unboxing
Hear everything there is to know about the Tower Beach Bum V2 unboxing to learn more about what the electric bike comes with and how to unbox the bike when it is delivered.
Tower Electric Bike Assembly
Follow along as we assemble a brand new Tower electric bike. Read more on our Tower electric bike assembly to learn how to fully assembly and tune the bike at home.
Tower Beach Bum V2 Controls
Learn how to operate a Tower Beach Bum V2 electric bike. We detail how to change all settings on the Beach Bum and how to read the display screen to get the most out of your bike.